More Information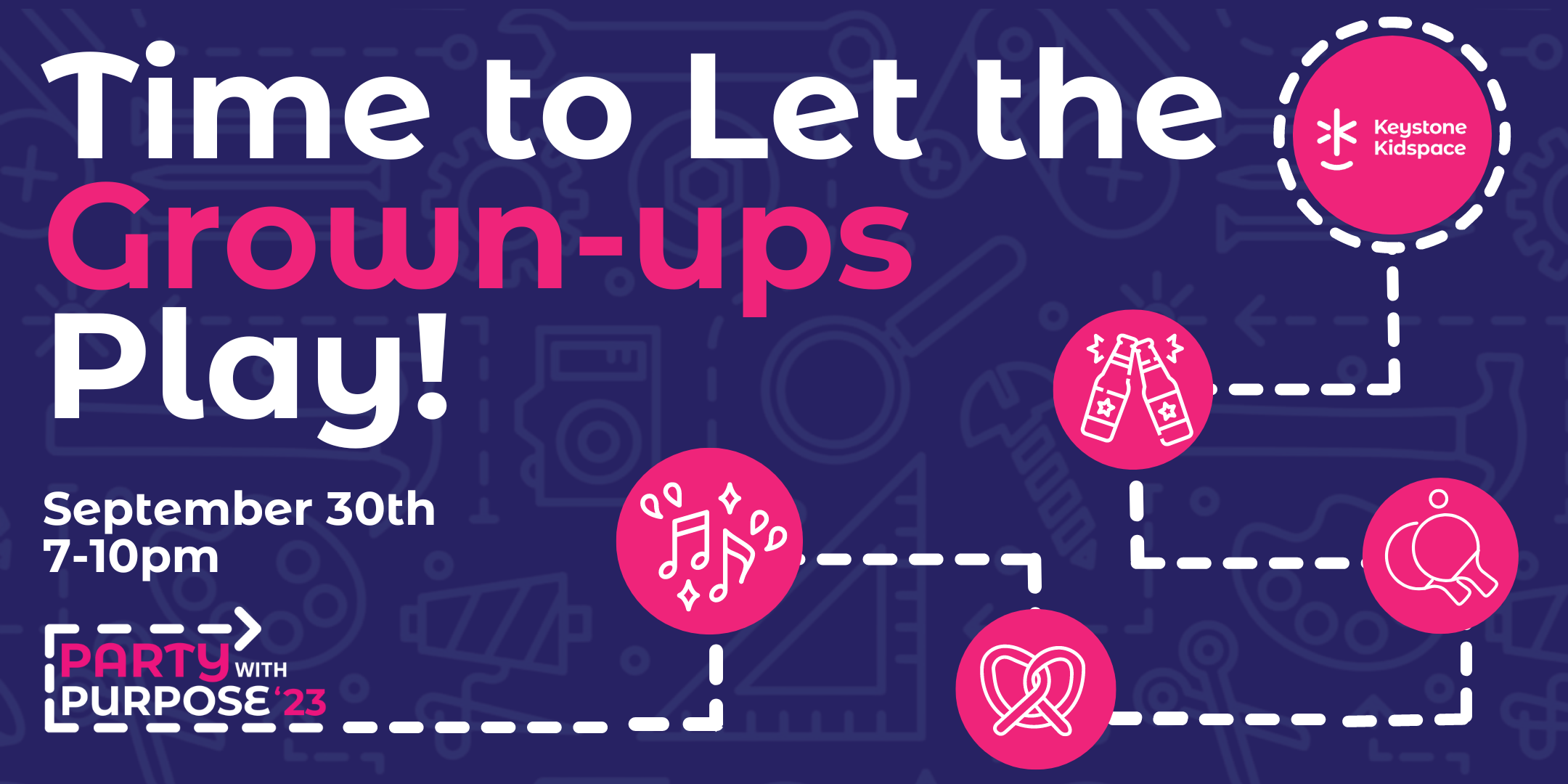 We love kids but this event is for YOU! Get ready to party Keystone Kidspace-style.
And prepare yourselves because this is not your typical fundraiser. No suits, no heels, no speeches. We mean it. This one night only 21+ event will feature activities from glassblowing to ping-pong and everything in between (maybe even a nerf battle…who knows where the night may take us!).
We've got music! The evening kicks off with Before the End, the local teen band that recently rocked the Rock and Roll Hall of Fame, followed by DJ and projection artists Aortic Valve.
We've got FUN! Watch glass blowing artists in action (a few lucky guests will get a chance to create their own piece!). Get your competitive juices flowing and play some games. Create a masterpiece to take home with an adult twist on childhood crafts (remember shrinky dinks?) or be the artist you always dreamed of in a VR world.
We've got drinks! We'll be serving beer, wine and a signature Party with Purpose cocktail or two. (Don't drink? No worries, we will have non-alcoholic beverages too!)
We've got snacks! Don't risk getting hangry (have dinner before you arrive). We'll be featuring desserts and snacks from local favorites like York Pretzel Company, so the late night treats are on us!
Come out and join our growing community in support of Keystone Kidspace's mission!
NOTE: Keystone Kidspace is a 501(c)(3) nonprofit organization, contributions to which are tax deductible to the fullest extent permitted by law. The ticket price for this event is $100. For tax purposes, only $50 of this amount is tax-deductible - the balance of $50 represents the fair market value of the food and entertainment offered at the event.
Follow this link to our Eventbrite for all of the details and to purchase your tickets today! Tickets are $100/person.